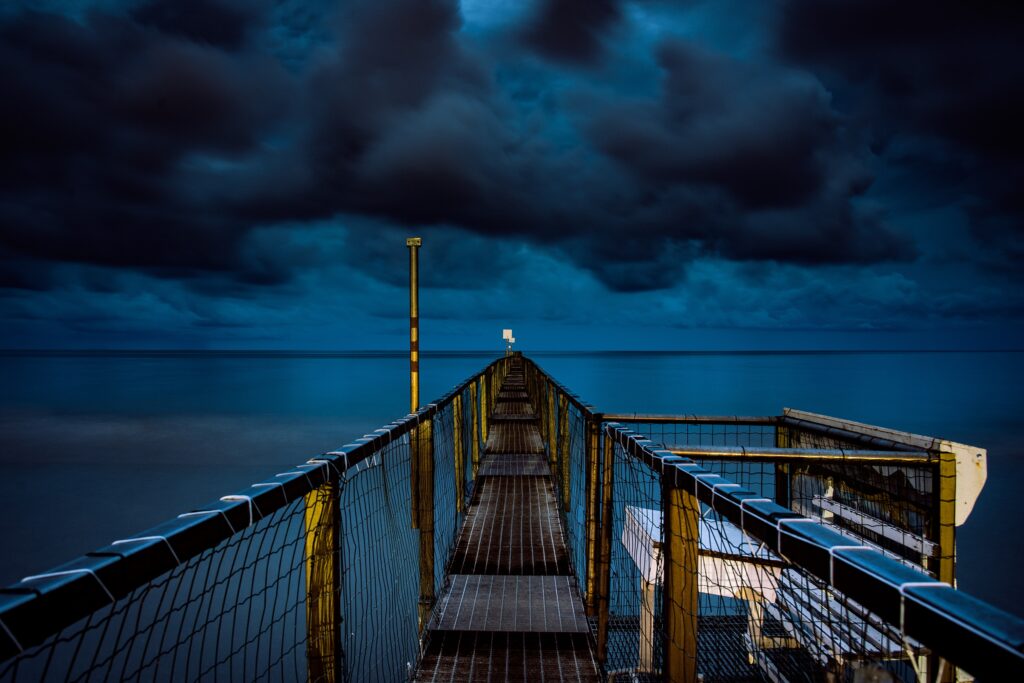 AUTHOR: Jason J. Roque, MS, CFP®, APMA®, AWMA®
TITLE:       Investment Adviser Rep – CCO
TAGS:   S&P 500, NASDAQ, FRB, Earnings, ISM
Markets climbed nicely last week on the back of earnings, but is there a storm brewing?
Monday
In mixed market activity, the S&P 500 rose 0.3% on the day. Markets opened in the red and managed to climb their way out. The week opened, as many have recently, where the focus was on inflationary pressures. This gave way to earnings, which continue to out-perform. Reporting is still focused on financials but shifting towards technology.
Tuesday
Markets climbed on Tuesday as the S&P 500 added 0.75% on the day. Building permits disappointed on the day, shrinking by 7.7%. Driving markets higher was earnings strength as a much heavier swath of companies reported in comparison to Monday. All major earnings (that came in before close) beat market expectations.
Wednesday
The climb continued on Wednesday with the S&P 500 rising 0.37%. Earnings continued to be in focus as 78% of major reporters beat expectations and 61% beat on revenue. A low percentage of S&P 500 companies have reported, but the season is starting with good strength.
Thursday
Although mild, the S&P 500 managed to rise for the seventh straight session, adding 0.26%. Initial jobless claims fell to their lowest level since the start of the pandemic at 290K. Normal pre-pandemic levels were around 200K. On-going unemployment claims have fallen by about 100K each week over the last 5 weeks. This could mean a strong jobs report for October (released on the first Friday of November).
Friday
Markets opened in the green but reacted adversely to comments from Federal Reserve Board (FRB) chair Powell. He admitted that inflation is persisting longer than the FRB has expected. This admission removes the term transitory from the conversation. The word that the FRB has been feeding markets for about 10 months. He expressed that the expectation is for inflation to begin to pull back to more normal levels late next year. He also indicated that the FRB intends to begin tapering shortly and be completed by the middle of next year. So, that type of accommodation should be fully removed earlier than previously anticipated. This was digested by investors as a more hawkish stance by the FRB.
Conclusion
The S&P climbed fairly nicely across the week courtesy of an earnings season that is starting stronger than expected by investors. The statements by FRB chair Powell may have lasting reverberations into next week. Watch fixed income markets for stress from potential updated expectations for when the FRB may start to raise interest rates. Bank of America has already updated their forecast to late 2022. Additionally, the unresolved debt ceiling still looms large for the third of December…
~ Your Future… Our Services… Together! ~
Your interest in our articles helps us reach more people. To show your appreciation for this post, please "like" the article on one of the links below:
FOR MORE INFORMATION:
If you would like to receive this weekly article and other timely information follow us, here.
Always remember that while this is a week in review, this does not trigger or relate to trading activity on your account with Financial Future Services. Broad diversification across several asset classes with a long-term holding strategy is the best strategy in any market environment.
Any and all third-party posts or responses to this blog do not reflect the views of the firm and have not been reviewed by the firm for completeness or accuracy.