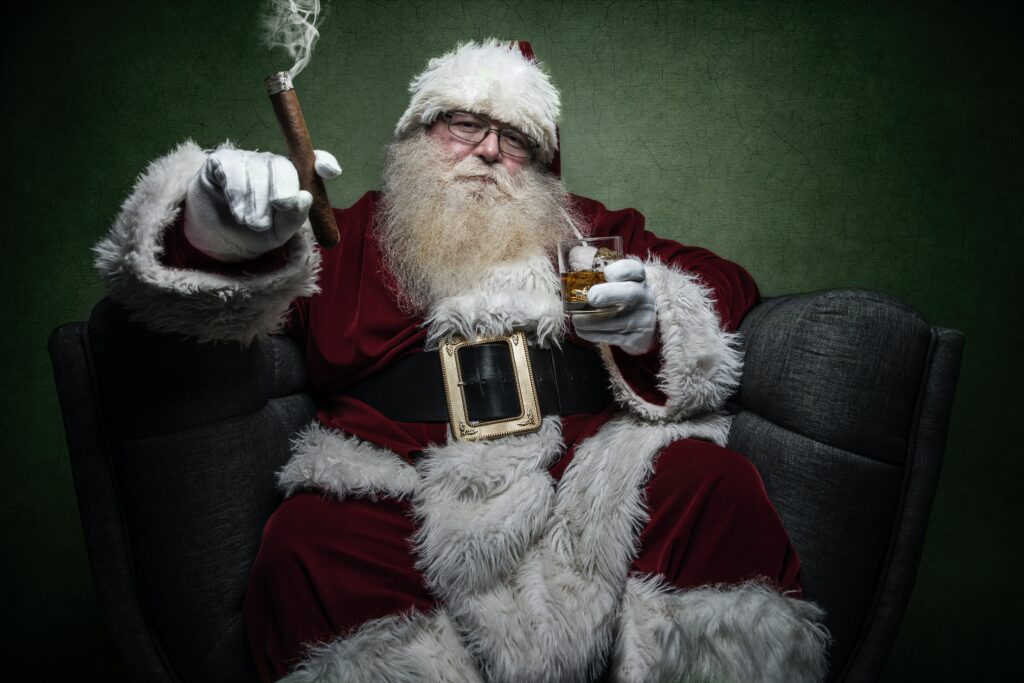 AUTHOR: Jason J. Roque, MS, CFP®, APMA®, AWMA®
TITLE:       Investment Adviser Rep – CCO
TAGS:   S&P500, NASDAQ, Inflation, Consumer
The markets soared last week. Do we have Santa to thank for this year end gift?
Monday
The S&P 500 surged to open the week. Initial indications regarding Omicron have shown less to be concerned about than originally thought. This is indicated by the resurgence of 'reopening' trade positions leading the way on Monday. The S&P 500 added 1.17%.
Tuesday
Markets pushed substantially higher on the day as fears around Omicron continue to fade. Technology stocks led the way as the NASDAQ out did the S&P 500. All major indices moved within reach of their all-time highs. The S&P 500 added 2.07% on the day.
Wednesday
Markets opened in the red for Wednesday as JOLT's job openings topped 11M. A higher reading indicates availability of employment. This further justifies Federal Reserve Board (FRB) action to tighten monetary policy, which caused markets to retreat. They did claw their way out, however, as investor sentiment seems to improve every December… The S&P 500 ended the day 0.31% higher.
Thursday
The Job data keeps rolling in! Initial jobless claims came in at an incredibly low 188K. Under healthy economic conditions a normal reading would be in the low 200K range. So, these reading as of late are a strong indication of a healthy job market. Again, this is currently a net negative for stock market performance and markets slipped for the day. Good jobs data mean sooner FRB action to tighten monetary policy. The S&P 500 shed 0.71%.
Friday
Markets rose to close out the week. Much of the week was a hurry up and wait for Friday. Consumer Price index (CPI) (inflation gauge) came out Friday showing a 6.8% increase year over year. Headlines all read "The highest level since 1982!" To be clear 6.9% was expected. Also, CPI at its height in 1982 was 8.9% and for that cycle 14.8% (January, 1980). So, the positive response from markets was that the inflation increase was less than anticipated. Also, it likely means a more predictable FRB process ahead.
Conclusion
The S&P 500 added 3.82% for the week. It could be attributed to several things: strong job data, Omicron fears subsiding, or the Santa Claus Rally (yes that's a thing). More likely it is a combination of inflation and Job data making the FRB approach increasingly predictable. It does mean less monetary accommodation, but it also means a predictable path, which investor can adjust for. This week will be important for that path as the FRB is meeting and announcing any potential changes in trajectory.
~ Your Future… Our Services… Together! ~
Your interest in our articles helps us reach more people. To show your appreciation for this post, please "like" the article on one of the links below:
FOR MORE INFORMATION:
If you would like to receive this weekly article and other timely information follow us, here.
Always remember that while this is a week in review, this does not trigger or relate to trading activity on your account with Financial Future Services. Broad diversification across several asset classes with a long-term holding strategy is the best strategy in any market environment.
Any and all third-party posts or responses to this blog do not reflect the views of the firm and have not been reviewed by the firm for completeness or accuracy.