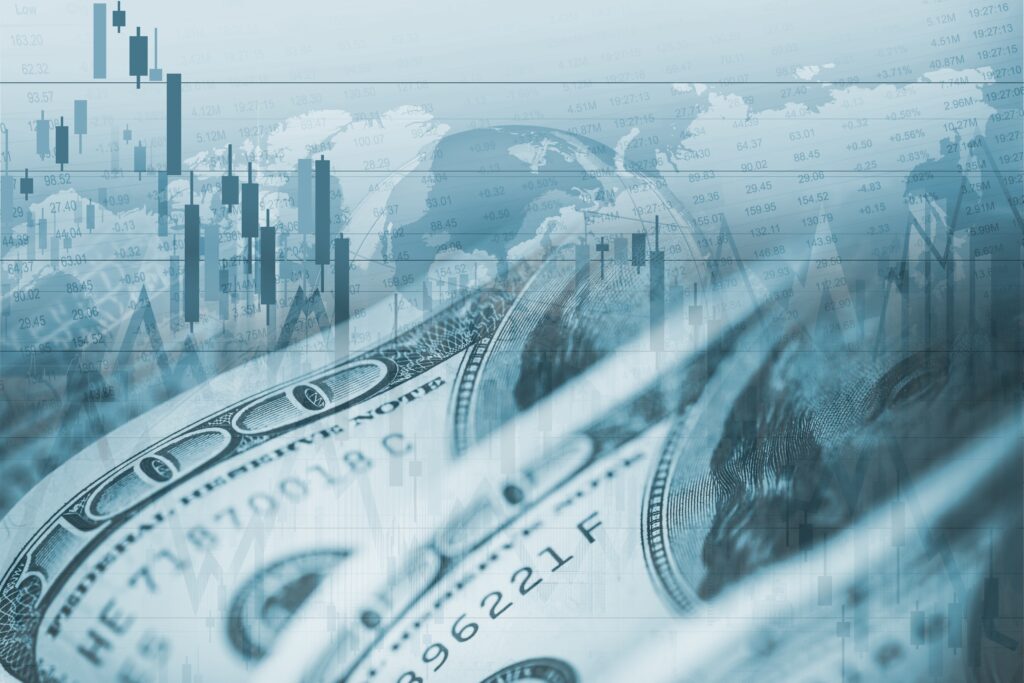 AUTHOR: Jason Roque, MS, CFP®, APMA®, AWMA®
TITLE: Investment Adviser Rep – CCO
TAGS: S&P 500, NASDAQ, UK, Rates, PCE
After three weeks of losses, markets were back in the green last week. Should it continue?
Monday   S&P 500 -% | NASDAQ -%
Happy Labor Day!
Tuesday   S&P 500 0.41% | NASDAQ 0.74%
ISM Services Data came in at 56.9, much higher than expected. Meanwhile S&P Service PMI came in at 43.7! These two surveys have deviated from each other as of late. The ISM survey is seen as broader as it covers more industries and therefore garners more market attention. The strength of the economy gives more freedom to the Federal Reserve Board (FRB) to be aggressive against inflation.
Wednesday   S&P 500 1.83% | NASDAQ 2.14%
A fall in oil prices led to a Tech led rally that raised all markets. Lower oil prices signal lower future inflation pressure, which means less risk of higher rates from the FRB. While rates are rising in the short-term, markets are starting to look at the rate hike path for 2023.
Thursday   S&P 500 0.66% | NASDAQ 0.60%
Two green days in a row… This has not happened for the last two weeks. The largest gains came in Financials, Healthcare, and Materials. Healthcare is a decidedly defensive play. Financials would perform well on the prospect of further rate hikes.
Friday   S&P 500 1.53% | NASDAQ 2.11%
Friday saw a rise in oil prices, threats from Russia regarding fuel, and FRB comments showing commitment to rate hikes… Markets rose… At this point this may be a rally off the recent lows and less so about the daily economic data.
Conclusion   S&P 500 3.65% | NASDAQ 4.14%
After three weeks of market losses, both the S&P 500 and the NASDAQ Composite gained for the holiday shortened week. Interestingly, volume was light last week as though it was a summer month. The FRB meets next week, and a 0.75% rate hike is expected. That could likely dampen some of the growth prospects in the short run.
~ Your Future… Our Services… Together! ~
Your interest in our articles helps us reach more people. To show your appreciation for this post, please "like" the article on one of the links below:
FOR MORE INFORMATION:
If you would like to receive this weekly article and other timely information follow us, here.
Always remember that while this is a week in review, this does not trigger or relate to trading activity on your account with Financial Future Services. Broad diversification across several asset classes with a long-term holding strategy is the best strategy in any market environment.
Any and all third-party posts or responses to this blog do not reflect the views of the firm and have not been reviewed by the firm for completeness or accuracy.